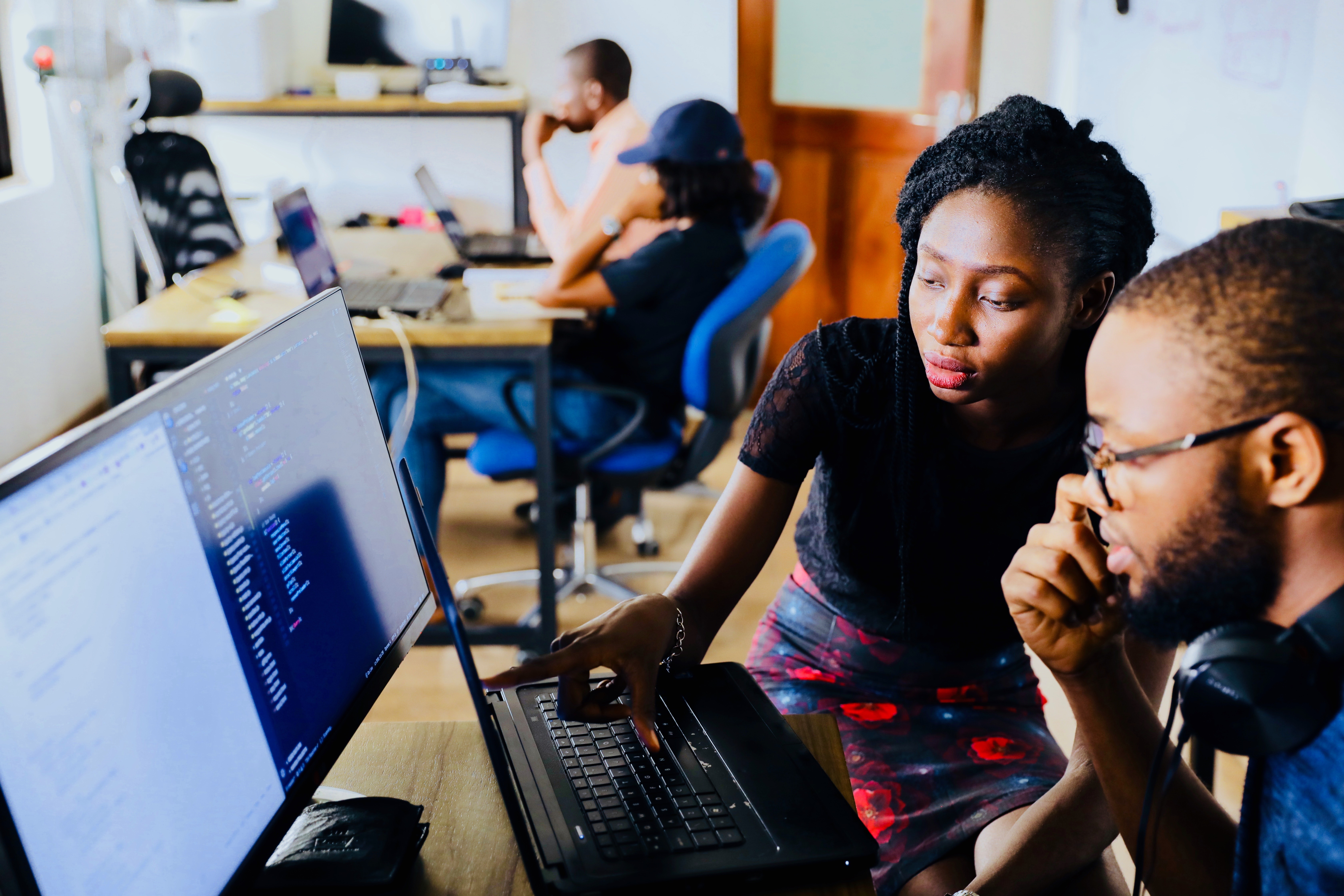 Hire An App Development Agency Or Do It Yourself?
Hiring an app development agency is expensive which might make you inclined to do it yourself. But, is it worth it?
It is estimated that hiring a professional to create a web or mobile application costs anywhere from $100k to $500k depending on its complexity. Even the most basic applications cost $5k at the minimum. With prices that high, hiring an app developer may seem unappetizing and not worth the money. Of course you could also use free or more affordable services such as OutSystems or The Appineers to create a simple app that serves the purposes of your company; however, you may not be able to achieve uniqueness and complexity with these services.
Here are 6 questions that you can ask yourself to help determine if hiring an agency is right for you:
What will be the purpose of my app?

The first step in creating an app is understanding exactly what you want its purpose to be. Once you know what services you want the app to provide and how you want it to be used, you can begin to start the process of creating your app.

Is there a market for my app?

The next step in creating an app is determining if there is a demand for the type of app you would want. Do thorough, fact-based

research. Apps are expensive to make. Brainstorming and discussing with friends can be incredibly useful, but nothing will be a better predictor of your success than if there is a market for what you want to create. It is also important to ask yourself if there is anyone else currently working toward an app that I want to make.

How should my app flow?

The next step of building an app is developing a "mock-up" which is basically a layout of how each page in the app will be linked to other pages. Basically the mock-up describes how the app will flow. Through clicking on link A within page 1, what page will that take me to? Through clicking on link B within page 1, what page will that take me to? These questions should be addressed throughout every page and link in the application. There are templates available online that can help a novice work through this process, but this may be the first part of the process that an app developer can help speed up.

What will my app look like?

It is important to note that human beings are judgmental creatures, and make decisions based on appearance. Through utilizing graphic design principles, one should aim to create an attractive color scheme and app appearance.

Can I learn to code?

After you have figured out how your app should flow and what it should look like, you need to build the application through a code base. Not only is it important to link all of the pages together, but it is also important to address back-end components of the app such as storage of information, network details, and more.

How will I sell my app?

After the app is created, begin marketing and get your app out to the public for use.
Looking at the process of creating the app, it does not seem extremely complicated, so looking at the specific timelines for different types of applications can allow us to see the complexity of this process. According to Think Mobile, the most basic type of application that includes basic templates, drop-down menus, and simple storage tasks takes a minimum of 70 hours to build for a professional app developer. In contrast, a more complex "enterprise app" that is used for businesses and includes features like purchasing abilities within the application along with other business features takes a minimum of 200 hours to complete for a professional. Social networking and gaming apps start at a minimum of 300-400 hours, respectively. Clearly it's an extensive process for even the most experience of developers, and they wont have to spend nearly as much time figuring out how to program.
For a simple application it's definitely feasible for a novice to learn to program in a few months and then start writing their app, but for a more ambitious project it would become nearly impossible.
An article written by Medium suggests that a person who is extremely passionate about coding can learn to code in three months if they work diligently and frequently. If one has this time, it may be worth it in the long-term to learn to code, as initial development costs and additional maintenance costs can be avoided. However, in the startup world and business world in general, time is often money. If you are able to spend your time on marketing (step #6 - the most important step!) and leave the challenging and tedious coding steps (step #3-5) to the professional, you may be able to develop a product that you will be happy with, and that you can feel confident showing off to the world.
In conclusion, while the costs are high, if you are in the market for a high-functioning mobile or web application, it may be to your benefit to hire an experienced app developer. Through hiring a company to create your app, you will save the substantial amount of time that it would take to learn specific coding languages and the nuances of that language, and allow experts who have used that language for a very long time to create features that are advanced and operate smoothly, free of bugs and errors. This will not only allow you to have an application that will better serve the vision of your app idea, but it will also permit for your artistic ideas to be more effectively implemented and not unnecessarily simplified. The hours you would have spent learning how to code could be used to work on other areas of the company and/or an idea that you would be better suited to address.
Long story short, if you had an idea for your dream house, consisting of multiple floors, an elevator, and a breathtaking yard with a pool, you would need to hire a construction team to carry out your goal of building the home for you unless you had a lot of time to learn these tasks on your own. Although an app may seem less physically complicated than a home, there are many intangible components that need to be addressed making the process much more complicated than expected.