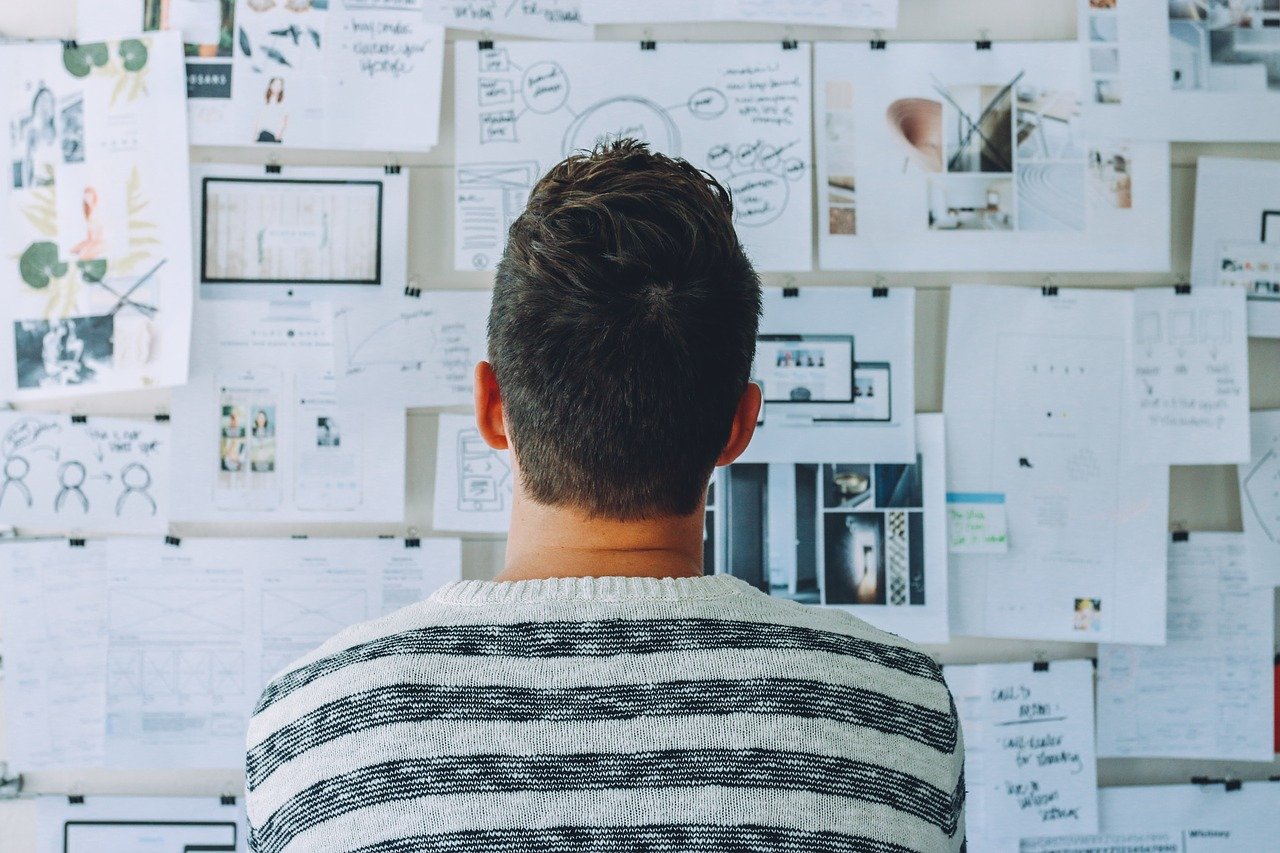 What is ERP Software ? | A Comprehensive Guide
Growth is always exciting for any company, big and small. But eventually, as you add more employees, inventory, and resources to encourage that growth, you'll need to look into a system that can manage all of those moving parts.
ERP can seem like a minefield, there are just so many different explanations available of what ERP is across the internet, sales literature and the like.
It can all seem confusing when attempting to unravel the many different types of ERP applications available ...and how best it can fit with your business.
It is exactly this flexibility, however, that underpins the reason why ERP is such a powerful and individual business tool.
To get a deeper understanding of how ERP solutions can transform your business, in this article, we'll help you to get a better sense of what ERP actually is and how it can work for your business.
So let's first take a look at the short answer as to what ERP actually is to get you familiar, then we'll dive into more details...
What is ERP? ERP is a type of software that's used to manage activities such as procurement, accounting, compliance, supply chain, risk and project management. A complete ERP suite also includes enterprise performance management and helps to predict, budget and report on an organization's financial situation.
Now we've looked at the brief answer as to what ERP is, let's start by looking at how it developed through history.
A short ERP history
ERP has its roots in the 1960s, where it applied to inventory management and control in the manufacturing sector.
Software engineers began to create programs to report status, monitor inventory and reconcile balances. By the 1970s, this fledgling system had evolved into Material Requirements Planning, more commonly known as MRP systems which managed the scheduling of production processes.
In the 1980s MRP grew even more substantially, to include more manufacturing processes - and by 1990, they had expanded beyond merely inventory control and other operational processes to include many other back-office functions - such as:
Accounting
Human Resources
Finance
These new systems began the process of development into the ERP as we've come to know it today.
So that's a brief introduction to the history of Enterprise Resource Planning and how it has evolved to include not only field planning, but also to assist with back-office functions.
Now, in order to help us better understand how it can help develop your business, let's start by looking at some of the types of businesses that successfully use ERP technology to get results.
Who uses ERP software?
According to a recent study of 225 companies looking to develop their success by using an ERP system, it was found that many different types of businesses are looking to leverage the benefits of using ERP's integrated software.
Manufacturing
Distribution
Services
Utilities
Government
Healthcare
In a currently increasingly - very competitive - business arena, many companies are looking for ways to maximize efficiency and use this powerful software to save time, bring immediate benefits ...and grow.
So what kind of business functions can ERP assist your organization with? Let's take a look below.
Business functions ERP can help with
ERP is an acronym for Enterprise Resource Planning. However, it's not a simple case here as 'the clue is in the title'
The easiest way to think of ERP is to begin by thinking about the wealth of processes required in order to make a business run effectively. The kind of tasks that all staff need to complete, from your support team, to those in higher management positions.
Think about the kinds of tasks that are undertaken daily and monthly for example in your business. They can include but are not limited to:
Accounting
Human Resources
Inventory and order management
Supply Chain Management
Sales team-related assistance with, for example, sales relationship management or CRM.
At its most basic level, ERP software integrates these various functions into one complete system to streamline processes and information across the entire organization.
Shared database
The central feature of all ERP systems is a shared database that helps to support multiple functions used by many different business units.
In practice, this means that employees in different divisions, for example in your sales and accounting team, have access to the same information for their own specific requirements.
"The central feature of all ERP systems is a shared database that helps to support multiple functions used by many different business units."
So now we've seen an overview of how ERP can streamline many of the requirements within the departments right across your organization, let's drill down into what ERP means in terms of its real value to your business.
The real value of ERP in your business
At its core, ERP helps employees do their jobs more efficiently by breaking down barriers between business units. More specifically, an ERP solution:
Drive improvement - ERP enables companies to proactively address specific concerns and drive improvement using a real-time view of data, which is available to all.
Improves compliance - ERP helps to reduce risk by improving financial compliance with regulatory standards
Automates vital business operations - such as order-to-fulfillment, procure-to-pay, and lead-to-cash processes
Improves customer service functions - Enhances customer service by providing one source for helping your team to track specific data and information, such as billing, contacts, and relationships
Now we've seen the types of business functions an ERP system can assist with, let's break this down a little further and take a more focused look at a couple of the examples from above, starting with how ERP can transform your sales and marketing department.
How does ERP streamline sales and marketing?
ERP is able to provide a 360-degree view of your customers in real-time.
Harnessing the power of ERP creates a seamless flow of information right across the whole customer lifecycle. Right from the initial lead through to the sale and beyond. Including:
The original sales lead
Sales order
Fulfillment
Renewal
Upsell
Ongoing support
In addition to offering the traditional CRM capabilities, An ERP system is also able to provide:
Sales forecasting
Customer service management
Order management
Marketing automation
Commission
Integrated Ecommerce capabilities
Delivery of quotes
"ERP is able to provide a 360-degree view of your customers in real-time."
How does ERP improve compliance?
ERPs' financial management solutions are used by many organizations to manage their accounting needs. Using the software can improve your compliance capabilities by:
Acceleration to your financial close
Strong expense management
Visibility in real-time into the financial performance of the business.
Auditable and more streamlined revenue management
An ERP system will seamlessly integrate with all your order management requirements, CRM, inventory and any required eCommerce functions in order to streamline vital business processes.
This includes allowing everyone to more easily work from a single source of sales, customer and financial data and assists with streamline quote-to-cash processes.
"An ERP system will seamlessly integrate with all your order management requirements, CRM, inventory and any required eCommerce functions in order to streamline vital business processes."
Who Should Use ERP Software?
With an impressive array of features and benefits, ERP can improve the productivity of any company, regardless of industry or size. Some business sectors that have especially been impacted and improved by management software include:
Automotive
Construction
eCommerce and Retail
Food Distribution and Processing
Healthcare
Higher Education
Logistics and Warehousing
Manufacturing
Non-Profits
And while ERP systems are a boon for large companies, even small- and medium-sized companies can benefit from implementing this program. After all, if you are organized and productive from the beginning, it makes it easier to scale your growth without sacrificing efficiency.
Core Fundamentals of ERP
As to be expected from a system that outputs data, ERPs are designed around structured data tables (also known as schema) that share a common database to store, access, and report on essential information for your business. The software collects the data from various sources through integrations, preventing "tunnel vision" and allowing easier collaboration between departments.
Origin of ERP Systems
As far back as the 1960s, businesses recognized the need to get their different processes aligned. The manufacturing industry was the first to begin organizing their inventory in a way that was accessible and actionable for the entire company, rather than fragmented across departments. Other manufacturers began to implement this system by the 1970s, then known as Material Requirements Planning (MRP), in order to know how much inventory they had on hand, track the fluctuating costs for materials, and schedule new production runs as levels dropped.
In 1990, MRPs had evolved beyond manufacturing processes, including Accounting, Human Resources, Sales, and more. Since then, ERPs have continuously grown with the needs of our times, adding functions and reporting capabilities as the technology continues to advance.
Blending BI and ERP
When it comes to ERP systems, they are essentially large databases full of valuable insights. But in order to make the most of this data, you need to analyze it all effectively. Over the last 20 years, a variety of Business Intelligence (BI) tools have come to market that pair with ERP software to allow you to make the most of your business processes and information.
Now no longer simply data storage systems, modern-day ERP programs allow you to both create high-level strategies, analyze trends, dive into financials, and perform a variety of other analyses to optimize your work.
Benefits of ERP Software
Today, these management systems have become invaluable tools for companies looking to optimize their day-to-day to focus on future growth. These are just some of the many benefits a business can expect when they use ERP software:
Actionable Insights
No more making decisions in the dark - ERPs allow you to easily analyze an array of data to act on opportunities and solve problems. Where spreadsheets across departments are difficult to look at as a whole, this management software allows you to look at both a high level and drilled down into the details to analyze data effectively.
Enhanced Agility
Growing a business is all about taking advantage of new ventures, but only if you have the insight to recognize those prospects. An ERP software can help free up time for your team that would have been spent compiling the data, allowing them to focus on strategy and act upon impactful opportunities.
Improved Reporting
Move past Excel spreadsheets with interactive graphs, charts, and other types of reports available through an ERP system. Going beyond boardroom presentations, these reports are essential for helping executives analyze their department's work while allowing management to create actionable strategies to optimize the business.
Increased Productivity
Employees no longer need to do the grunt work of data compiling, allowing them to spend their workday on strategic initiatives while using the data collected by the ERP software to support their work. As well, managers can use reports to monitor their team's work to identify priorities and help ensure employees stay on track.
Lowered Costs
Turning your company into a well-oiled machine with integrated systems and productive employees naturally leads to requiring less operational costs. Employees can produce more meaningful results that will benefit the company without being anchored by busywork that has little ROI. Let the ERP software handle that.
Reduced Risks
By having accurate, real-time information at hand, your company can identify areas of concern before they become problems such as managing financials to prevent missed payments or rising costs, monitoring inventory levels to prevent overstocking or running empty, and tracking shipments to ensure timeliness.
When to Invest in ERP
While this management software is a beneficial asset to any business, it's important to know when is the right time to implement ERP into your daily processes. After all, integrating new software, especially at the Enterprise level, can become a large-scale project financially and operationally. Review the following conditions to see if your company is ready to tackle this endeavor and improve their workflow.
Too Much Busy Work
If your team spends more time creating spreadsheets than acting upon their results, it may be time to invest in a tool that compiles the data for them. After all, your employees' time is valuable and should be spent on tactics that can help your company achieve their ROI goals.
Cloudy Metrics & Variables
Data can be messy, with duplicated or missing information that can mess with metrics, along with various sources that need to be analyzed together manually. Rather than trying to clean it yourself, consider using ERP to organize and scrub your data for accurate information.
Disorganized Processes
As you add more people, inventory, and resources to your company, processes can become convoluted with all the moving parts. Investing in a system that can improve visibility for all departments to keep them collaborative and efficient.
Everything is Manual
If your team struggles to keep up with their daily tasks, take a look at how many of those are done manually. There's a good chance that most could be automated through ERP in order to allow your staff time to focus on more impactful work.
Missing Out on Opportunities
Businesses can't grow if they are constantly missing chances to improve and move in new directions. Whether you worry that opportunities aren't being acted upon or that your department struggles to re-prioritize as new initiatives are determined, it's worth researching if an ERP system can help your team become more agile.
Types of ERP Software
At this point, you may be strongly considering implementing ERP to help run your business while improving your employees' productivity. It's important to note that this management software is by no means cookie-cutter. There are a few types of ERP software available for your business to consider, with each designed to fit specific needs and company sizes.
Cloud ERP
Runs entirely through the Internet using leased servers and hardware that are off-site
Fewer upfront costs, as the cloud vendor handles the equipment, updates, security, and other IT-related services
Less customization possible, as the company does not own the software and therefore can't have their IT department "tweak" as needed
Payment is a monthly fee with some upfront cost
Ideal for small businesses, midsize companies, and those with more than one location
On-Premise ERP
Runs entirely through the on-site servers and hardware owned by the company
More upfront costs, as the company is responsible for purchasing and maintaining the equipment, updates, security, and other IT-related services
More customization possible, as the company's IT department can modify the software as needed to meet business needs
Payment is largely upfront with maintenance and upgrades needed each year
Ideal for large corporations
Hybrid ERP
Blends on-site hardware with cloud-based software to help lower costs while still allowing for customization
Some upfront costs, as the company is responsible for purchasing and maintaining some equipment, updates, security, and other IT-related services
Customization possible, as the company's IT department can modify the software as needed to meet business needs
Payment is usually a combination of some upfront costs with monthly fees
Ideal for midsize companies, large corporations, and those with more than one location
Along with these types of software styles, there are also ERPs tailored to specific business sizes, as a small business has very different needs from a global enterprise.
Successful ERP Implementation
Integrating this type of software into your business is quite technical, but there is a large-scale process that your entire company can participate in to ensure success.
Identify Growing Pains
You should know exactly what issues are causing problems for both specific departments and the company as a whole.
Set Objectives for Project
Make sure that integrating ERP software will not only aid your employees but that a realistic timeline and budget are in place to help ensure the project stays on track.
Conduct ERP Research
There are a variety of ERP software programs out on the market - reach out to a few companies and try some demos before committing to one.
Prepare Data for Migration
Before you can get your ERP system in place, you'll need to go through your data to clean up and determine what needs to transfer.
Determine Infrastructure Requirements
Working with your ERP vendor, you should determine both current and projected future needs to ensure that the software can grow with your company, rather than hinder.
Evaluate if Customization is Needed
If you find that your chosen ERP system is a great but not perfect fit, then you should investigate what customization will be needed and allocate resources and budget towards that.
Train Employees Properly
To help ensure a successful implementation, your staff should be properly trained on both how to use the software, as well as any new responsibilities or processes that they will have.
Test and Test Again
Once the software is in place and employees are trained, it's time to begin testing all possible scenarios to ensure that bugs are caught before going into use
Go Live and Optimize
Rather than being the end-all, an ERP software being activated for everyday use is just the beginning. You'll want to monitor for new bugs that may arise, opportunities to add new features as the company grows, and to optimize as your employees become more familiar with using the program.
What is an ERP Module?
Enterprise Resource Planning (ERP) is an essential part of modern business. Today, data drives every aspect of increasing productivity and profitability. Instead of a collection of independent programs, spreadsheets, and other data sources, ERP allows integration between all aspects of the company and facilitates the exchange of information across the organization. ERP, in itself, increases the efficiency of the work of running a business by enabling the flow of data between processes, eliminating data duplication, and ensuring data integrity. For many companies, ERP becomes the core of hoe their business works.
For businesses considering making a move to ERP, it is critical to understand the different available ERP modules. This will help with decisions regarding which ERP package offers the best versions of the modules your business needs most. Also, for modular ERP solutions, it will help with decisions regarding which modules will need to be included in the initial purchase or licensing. Standard modules available with most platforms include, HR (human resources), inventory, sales and marketing, purchase, finance and accounting, CRM (customer relationship management), production, and SCM (supply chain management.)
Human Resources (HR) Module
With a small business, HR records can be easily handled with paper or electronic forms and a good filing system. However, when an organization reaches a certain size, a more robust system becomes necessary, especially for maintaining records for compliance or in the event of legal action. The HR module can record and track essential employee records, performance reviews, job descriptions, time tracking, and payroll. More advanced modules can also automate many of these functions and assist in critical tasks such as recruiting and onboarding new employees. With an integrated HR ERP module, HR information can easily be kept up to date across departments, and the latest information will be available to those who need it across the organization.
Inventory Module
Organizations using an inventory module as part of an ERP package can quickly spot inefficiencies and process flow issues within their current inventory control system. Once businesses have access to complete and accurate inventory data and that data can be shared across the platform, management can get a better handle on current stock and make better decisions across all processes. Inventory has an impact on logistics, finance, purchasing, and operations.
Sales Module
One of the best places to see the integration of ERP in action is with the sales module. The sales module is tightly integrated and shares data with other modules, especially CRM, inventory, and logistics. It is crucial to look carefully at this module's features within an overall ERP package to be sure that they will integrate well into current business practices. This is especially important for companies with active e-commerce sales channels, as the right system should integrate well. Some of the functions of the sales module include inquiry handling, pricing control, contacts, order control, return authorization, and invoicing.
Customer Relationship Management (CRM) Module
Tightly integrated with the sales module is the CRM module. CRM is a critical part of modern business in that it helps build and maintain solid relationships with customers. Especially given the more complex nature of lead generation in the internet age, robust CRM is essential. The module holds data on all potential, current, and former customers, including information on the history of communication, purchases, past issues, and contracts. It can be specially customized to follow the organization's sales funnel and automated processes for nurturing customers from initial interest to long-term retention. Tight integration with the sales module ensures a smooth process every step of the way.
Purchase Module
Integrated purchasing is essential for ensuring that the supply chain can keep up with sales and inventory needs. An ERP purchase module can simplify and even automate everyday purchasing tasks like maintaining accurate information on suppliers and vendors, quotation requests, quotation analysis, purchase orders, and order tracking. Information is shared with the inventory, production, finance, and sales modules. It provides ample opportunities to automate processes based on current data.
Finance & Accounting Module
Every ERP module mentioned so far, and most of the remaining list exchange information with the finance and accounting ERP module. HR shares payroll information, inventory supplies a running total of the value of in-stock assets, the sales module reports, and receives information regarding revenue, pricing, and invoicing. The data within this module is useful across the organization, especially in generating reports such as trial balances, ledgers, and financial statements.
Production Module
Some ERP modules are more critical to different types of business. For organizations that engineer or produce their own products, a production module is essential. A typical module includes functionality like production planning, raw material use, machine scheduling, daily production totals, and forecasting. The production module shares data with the purchasing and inventory modules to ensure a proper supply of raw materials and the sales module to help align production rates with sales performance.
Supply Chain Management (SCM)
ERP adds a new level of efficiency to enterprise supply chain management. There are stand-alone solutions for SCM. However, they are extremely limited due to their lack of integration with the rest of the organization's data. With the big picture view of ERP, management can easily see potential problems in the supply chain as related to the production, inventory, purchasing, and sales functions.
The power of modern ERP comes into view when all of this data can be leveraged using predictive analysis. This can forecast demand and adjust the entire supply chain to ensure the correct amount of raw materials and final products to meet demands. This ensures that no sales are lost due to a lack of inventory and also reduces the costs of holding excess inventory.
ERP Submodules
Once you have a handle on the various core modules of ERP, the next step is understanding the submodules within each category. This is critical for selecting the right ERP for your business. Note that you may or may not need each submodule for each category. However, you will need to be sure that any necessary submodules are available.
As an example, a finance and accounting module could include general submodules such as general ledger, accounts payable, accounts receivable, asset accounting, bank ledger, and special purpose ledger. It could also include more specialized submodules such as real estate management, investment management, profitability analysis, and profit center accounting.
Specialized ERP Modules
Some ERPs offer industry-specific modules. Not all applications require this type of specialization. However, it may be useful to examine what modules are available and how they might help with processes specific to a particular industry. Specialized solutions are available in sectors such as automotive, healthcare, retail, real estate, and natural resources.
Slow Integration vs. Gradual Adoption
Moving an organization to a unified ERP has the potential to rapidly increase efficiency and profitability. However, not every organization is ready to replace all systems at once. When preferred, a company can certainly consider a rolling adoption of the ERP as legacy systems are retired, and data migrated to the new system. The real power of the ERP would be limited until enough modules are online and begin sharing data.
Even with a rolling implementation, it is critical to start out with a system that has all of the necessary components to grow to full implementation. While it may not be required to adopt all modules at once, choosing the wrong ERP could have a significant negative impact on a business. If the organization reaches a point where it has exceeded the capabilities of the current ERP, switching to a new platform could be cost and time prohibitive. This would leave management with the choice of living within the limitations of the existing ERP or investing heavily in a migration that could have been avoided.
Review the Options
Included and available modules are only one piece of evaluating an ERP. While choosing an ERP with the necessary modules is critical, it is also essential to review how well the overall system will integrate with your current business processes and operation. It is best to start with a comprehensive list of everything you will need in an ERP. Also, consider any existing software that may need to integrate with the new system. Finally, take the time to talk to other similar organizations who have made a move to ERP. Take advantage of their learning curve and see what you can gain from their experience that will make your transition even easier.
How Much Does ERP Software Cost?
While the type of ERP system you decide to invest in will ultimately determine the price, there are typical ranges that the majority of software falls under:
Small Business: $10,000 - $150,000
Midsize Company: $150,000 - $1,000,000
Large Corporation: $1 million+
Before taking the leap on ERP software, it's important to talk to a certified specialist who can help you determine the best solution for your business needs. Contact us today to get the conversation started!