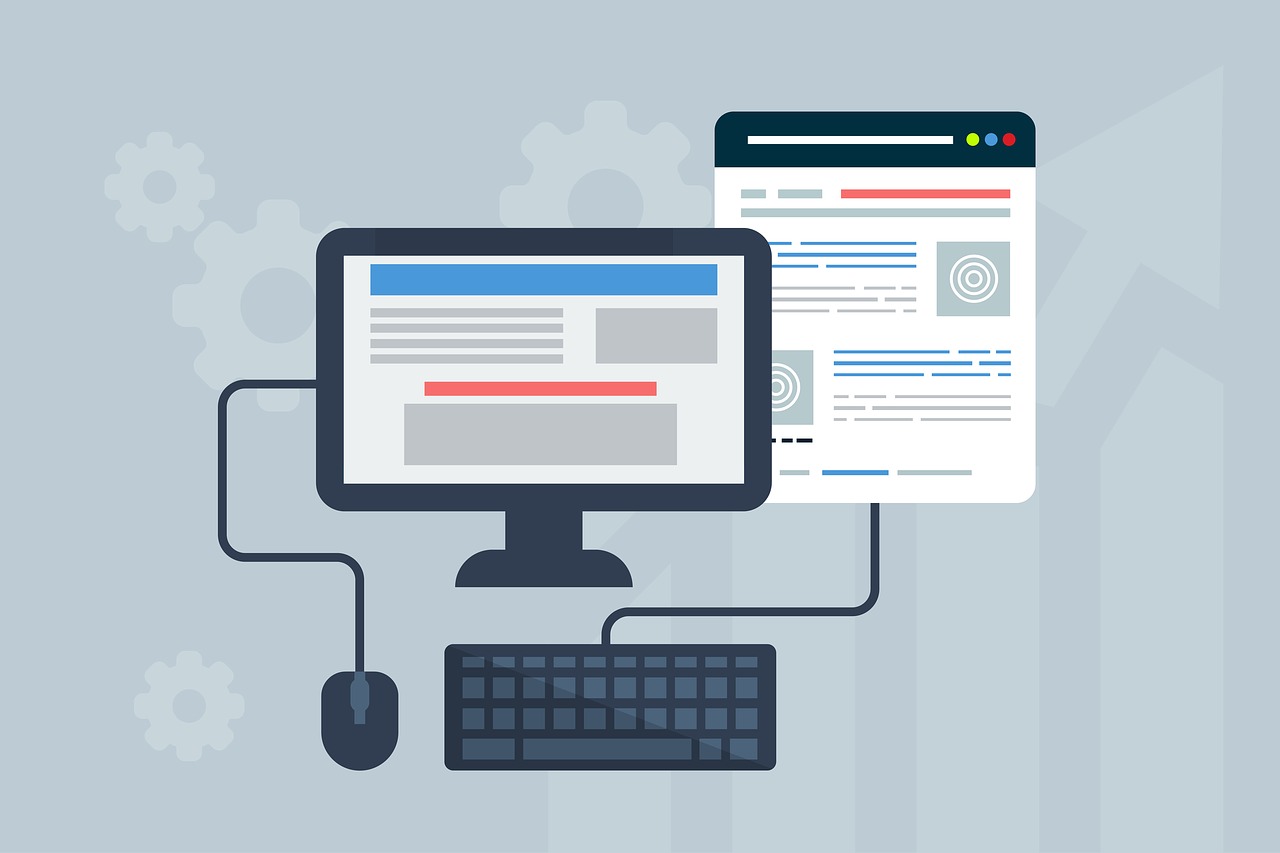 Why You Shouldn't Hire A Web Designer
If you're looking for basic website design chances are you can use tools like Webflow, Wordpress, or Wix and build your own website, but if you need something more robust then it may be worth hiring a professional agency to help you through the process.
You're ready to turn your business' website dreams into a reality. But do you know what the final product is going to cost you?
For many new startups and small businesses, they might think that to have a professional website, you need to shell out big bucks for a web designer. After all, it's their job to take your ideas and turn them into a beautiful, engaging website. But while working with this type of expert might seem like the right thing to do, it's often unnecessary depending on what kind of site you need.
Budgets are tight for everyone, so we've put together some things to consider before you sign on an expensive web designer.
How Complex is Your Website?
To someone unfamiliar with what goes into building a website, any site may seem complex. But oftentimes, small businesses may often only need some basic landing pages with static, or non-interactive information. This includes hours of business, what types of services you offer, location, etc.
To help you start to figure out exactly how complex your final website will be, ask yourself this simple question: Will my ideal visitor be on my site to learn from my content or interact with my content? If you decide that you do need interactive features, like eCommerce shopping or scheduling features, then building a web app instead of a static website might be a better fit.
However, if you determine that all pages on your website will contain content designed to be read rather than engaged with, then you should consider saving some money and looking into tools like Wix, Webflow, or Wordpress. These content management systems (CMS) specialize in allowing the average person to build simple and affordable sites with a professional look and easy-to-use design features.
If you decide that your website can wait on the expensive expert, take a look at these different CMS tools. We hope this comparison helps you decide the best choice for your business needs.
Great Tools to Use for Basic Website Building: Wix, Webflow, Wordpress
There are a variety of platforms to consider, but these four examples are some of the best-rated and well-known options available for small businesses and new startups.
Wix: Recommended for Beginners
Featuring drag-and-drop elements for easy building and robust customer service, Wix is a great option for first-time website builders. Some of their defining features include:
Wix Editor
If you want to build a website from scratch, have at it! Rather start from one of their 500+ templates? Wix lets you do that as well, as they continuously update and add new templates to their growing library to help you achieve your vision.
Wix ADI
Rather have someone else do the work so you can focus on your business? With this powerful feature, your website is built for you, using AI technology to create a design based on simple questions. If you want to then edit the design once all the heavy-lifting is done, you still have the option.
Wix Support
This platform doesn't just allow you to create a website; they help with many aspects of the backend that help ensure your website can help grow your business. From integrated SEO best practices that help attract organic traffic to your landing pages to an analytics dashboard that lets you see exactly what your visitors are up to, Wix helps you manage and optimize your website. If you have questions or need tech support, they have 24/7 customer service to help you get back on your feet.
Wix Pricing
With eight plans ranging from $13 - $500 a month for different tiers of services, you're likely to find an option that fits your budget and business goals. And if you are looking to save money, you can create a basic website for free with minimal features.
Webflow: Recommended for Intermediate Users
Responsive in design and with advanced building features, this platform is ideal for startups and freelancers that have some experience with designing websites.
Designer
While Wix keeps their drag-and-drop elements simplistic for new builders, Webflow goes in-depth, offering both basic and advanced tools to customize 200+ templates. With the ability to create more complex HTML5 and CSS elements, it's best to either task the build to a team member with an eye for design or do a deep dive yourself to better understand how to use the toolbars properly.
CMS
You can take your content and make it come alive with visually-captivating design. Rather than forcing you to work within a template, Webflow offers a variety of ways to manage your content creation, from manual for beginners to integrated APIs with those with the technical know-how.
Webflow Support
Webflow offers global customer service 24/7, similar to Wix. But rather than going directly to contacting support, Webflow provides a variety of resources to help you learn more through the Webflow University and user forums. If your question or issue is too specific, then simply fill out the form at the bottom, and you'll receive support shortly. For those who want to maximize their ability to use this CMS, these are all invaluable assets.
Webflow Pricing
Offering 11 plans ranging from $12 - $212 per month, Webflow understands that not every business will need all of the services they offer. After you've had a chance to use their design tools, take a look through their comparison charts to see if there's a package that works for you.
Wordpress: Recommended for Advanced Users
We strongly recommend this CMS tool for those with a technical background. Rather than using only drag-and-drop content elements, Wordpress offers a blend of stock elements and templates with the ability to customize with code. To take full advantage of their design, having coding experience is key.
Customizer
With impressive flexibility that isn't available with platforms like Wix, you can truly customize any of their themes to have them look and work as you see fit. Once you place an element or widget, you can then edit the code if you are knowledgeable in HTML and CSS. But even if you are not a coding guru, you can still create a professional standard website with a user-friendly design in a short amount of time.
Hosting & Plug-Ins
Wix and Webflow offer hosting, which is a great feature for those companies who want to bundle their website with as many support features for ease-of-use. If you already have a hosting service you work with, then you can save money here on Wordpress. If you decide you do need hosting, then simply add it to your pricing plan as an additional fee.
The same goes for plug-ins, which help add extra functionality for both front and back end users. While many are offered as part of Wix and Webflow pricing, you can choose exactly which plug-ins you need to create a custom package for your website.
Wordpress Support
If you want to work with a CMS platform with an all-inclusive customer support department, Wordpress might not be the best fit for you. On their Support page, they encourage you to put your issue on their forums for other users to discuss solutions with you.
Wordpress Pricing
Wordpress offers 5 pricing plans, including a free version that offers quite a few features with the trade-off of Wordpress ads living on your website. With their robust plan offered at $45 a month, these packages should fit most businesses' needs, with the option to add additional functionality as needed.
When to Hire a Web Designer vs. Web Developer
If you are at the point where a standard website platform is no longer a viable option, that is when hiring a professional can help turn your website into a custom and powerful tool. But what kind of professional is best for the job?
A quick Google search online shows that you can go in one of two directions: you can either hire a web designer or a web developer. However, it's not so obvious what kind of projects require one or the other.
Do You Need a Web Designer?
Unless you're building a massive corporate website with strict brand guidelines, or have an extremely specific vision for what the site should look like, it's unlikely that you need a web designer.
While they are fully capable of coding a website from scratch, their focus is on aesthetics rather than functionality. They can produce beautiful work with engaging user experience (UX) design, but it's often best to either hire a web designer with a web developer as a team or to save money and work with a web developer alone.
Starting with your ideas to create a robust website, web developers understand more than enough about web design to build a beautiful product while ensuring that the code is robust and well-written to support a variety of features. This is especially important if you want to have interactive features on your website or build a web app for a mobile-first approach.
Flux Tech for Startups & Large-Scale Web Development
Ready to dive in and learn more about what a professional web development agency can do to help grow your business through a sophisticated website? Flux Tech offers robust web development solutions with the industries best practices.
From idea to production, Flux Tech focuses on communication, ensuring that you are involved with every step in the process to develop a website that is perfect right down to the last detail. Our portfolio can speak to that commitment across all projects.
If you're ready to learn more about how we can help your business grow with a beautiful website, get in touch - we'd love to hear more about your project.